Southwestern Ontario's Cutting Tool Distributor
With over 30 years of industry experience servicing southwestern Ontario, we understand today's manufacturers' needs and the struggles they face.
Our experience and understanding of the local industry allow us to offer exceptional service and competitive pricing on top quality brands. We provide worldwide products to businesses, both big and small.
Our friendly staff offer free quotations, product sourcing, on-site assessments, vendor management systems, and multiple payments and billing options to suit our customers' needs.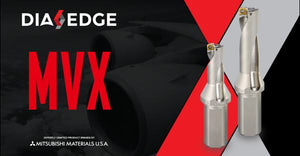 MVX Series by Dia Edge
MVX series indexable drills have increased hardness and rigidity making them outlast and outperform there competition.
Click here for more information